Never be left having a cold shower – need a temporary hot water heater system? Call Qld Hot Water and Plumbing.
When your hot water system bites the dust, it can mean days or even weeks of cold showers while you and your plumber get your new hot water system arranged and installed. Not with Qld Hot Water and Plumbing! The friendly team offer a complete replacement and repair solution, installing a temporary hot water heater system, so you never go without a hot shower.
Working across the sunshine coast and surrounds, the professional team at Qld Hot Water and Plumbing are here to offer the very best solution for your needs across the suburbs of Caloundra, Wurtulla, Maroochydore, Nambour, and Noosa Heads.
Temporary hot water system installed while you wait for your new system, so you never have to endure a cold shower
Installing, replacing, or fixing a hot water system need to mean you have a cold shower; the team from Qld Hot Water and Plumbing are on hand to solve your hot water problems with affordably priced units you can trust.
Whether you need a system replacement, service, or emergency hot water repair, call Qld Hot Water and Plumbing on the Sunshine Coast Day or night to get the job done right every time.
Get your hot water system installed quickly by a professional plumber
We work across the Sunshine Coast and are experts in all areas of hot water systems and plumbing, so you always have the peace of mind you are in good hands.
Don't get stuck having a cold shower when your hot water system goes on the brink; get in touch with us today and get a temporary hot water system in place while we install the best system for your needs and budget.
Get a quote to determine the best size hot water system for your property on the Sunshine Coast
Quaranteed prices to suit your budget. Aquamax 10yr cylinder warranty Australian Made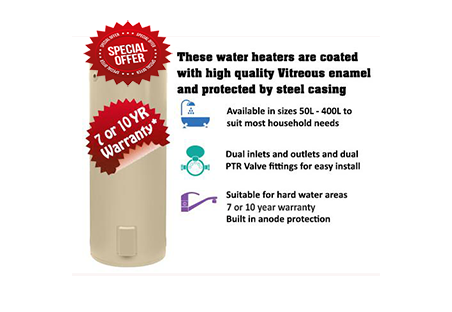 50 Lt                         $1120
80 Lt                         $1320
125 Lt                        $1320
160 Lt                        $1480
250 Lt                       $1490
315 Lt                        $1610
400 Lt                       $1950
Fully licensed and Insured.
Fast
reliable
Friendly clean and tidy tradesmen.
Punctual with cost effective plumbing solutions
And we offer Lifetime guarantee on workmanship.